Blog: Matthew Hart becoming an Umbraco MVP - Codegarden 2022
Who am I?
Hello! I'm Matthew Hart and go by the alias mattou07 (No. 1 result in Google!). I am the DevOps or Azure guy here at Moriyama ensuring my colleagues fantastic work and our hosting delivers for our amazing clients, while also dabbling in the odd Umbraco support issue here and there.
How long I have been working with Umbraco
Moriyama is the first company I started working with after graduating, I have been working with Umbraco for just over 6 years. Starting off in the support queue and progressing my way into the world of DevOps and Azure.
Why I was nominated as an Umbraco MVP
I will let Umbraco answer that:
Matthew, we know you don't like to brag but we have absolutely noticed you putting a lot of great energy into your Umbraco work this year and loved your talk with Paul Seal at Umbraco Together. We know you as Friendly and enthusiastic, and you're a great ambassador for Umbraco. 
The nominations included some really great comments about you that we wanted to share:
"a quiet force doing lots of small things around the umbraco community, including attending the odd london meet up and helping people out"
"a lovely guy" - "I still see people asking for the slides on Twitter"
"he has been a silent contributor for a long while. Lovely guy."
"he's really dedicated to Umbraco, the IIS Builder tool he built is a lifesaver, and his talk at the UK Festival and again in the HQ New Year event, regarding performance of Umbraco V9 vs V8 - has done much to accelerate the confidence in and adoption of V9"
With such ringing endorsements we are proud to have you on board as a new MVP Matthew, we look forward to hearing more from you in the year to come. Congratulations!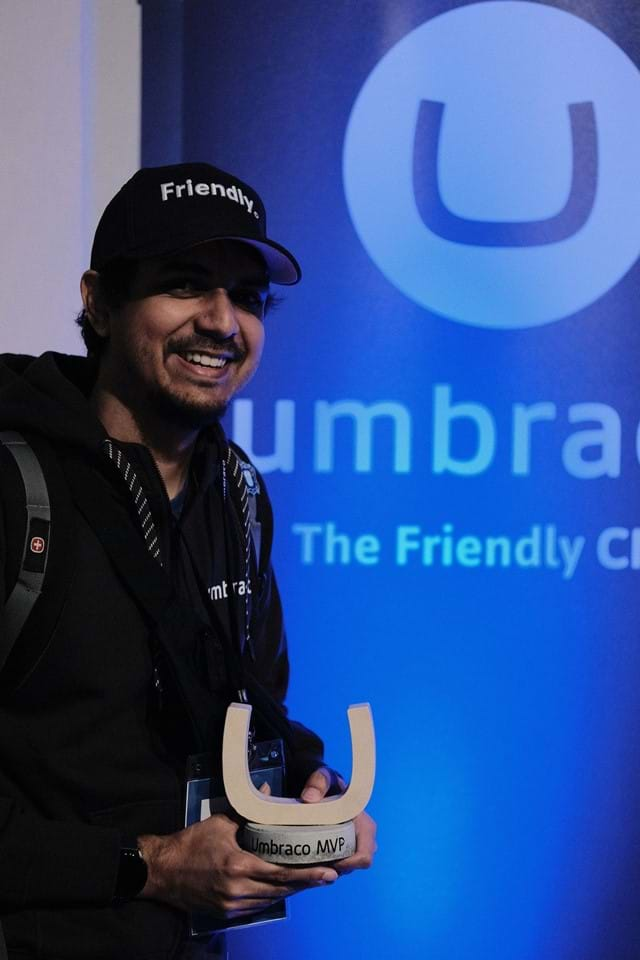 Thank you Umbraco!
I don't consider myself your typical Umbraco Developer but was awarded Umbraco MVP last week. I haven't made a code commit to Umbraco CMS nor made an Umbraco package or starter kit. Regardless Umbraco pays attention and appreciates my indirect contributions to the Umbraco community, thank you Umbraco for selecting me!
It goes to show regardless of your discipline you will be appreciated, thank you Umbraco! And thank you, Moriyama peeps (current and past), for bringing me into the world of Umbraco!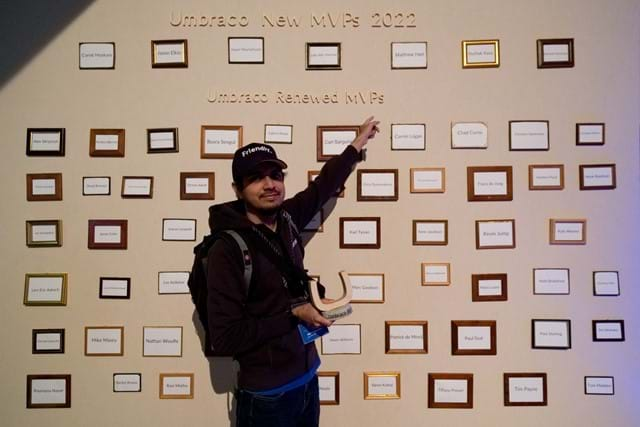 What I intend to do next
I plan to do a talk at the London Umbraco Meetup in September discussing how you can build your front end with Docker and how to keep my Umbraco MVP status for years to come!